24HR Repairs on ALL Stairlifts, Hoists, Vertical and Platform Lifts
24HR Repairs on ALL Stairlifts, Hoists, Vertical and Platform Lifts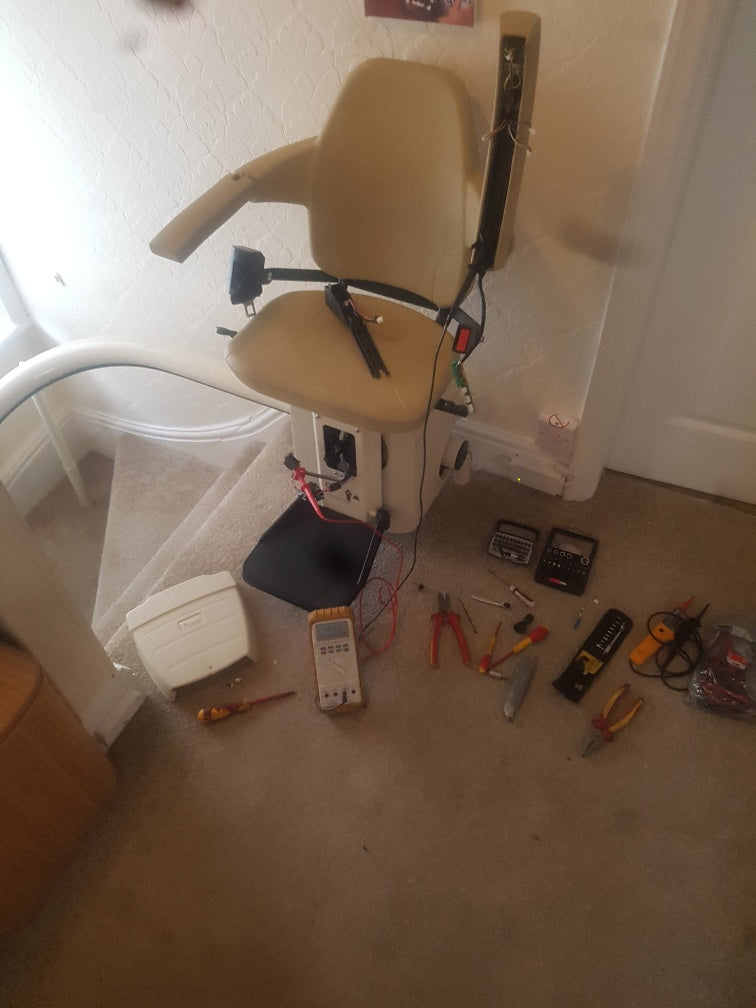 Call-Out New Client Only £63.00 – Includes upto 1hr on site.
24HR Call-out Number: 07808499634
We have teams of engineers to provide 24 hr emergency back-up for all stairlift, vertical/platform lifts and hoist products – whether installed by us or not.
We also offer call-outs to mobility products (E.G Scooters, Wheelchairs) during normal working hours. We have a fully stocked/equipped workshop for all mobility repairs, servicing and reconditioning, so you are rest assured that if you buy any product or need a repair from 'Aline Mobility' we are here with back up.
Advice always available from our friendly experienced team.