Access Flow X Curved Stairlift - for narrow stairs - no other company could install
Access Flow X Curved Stairlift - for narrow stairs - no other company could install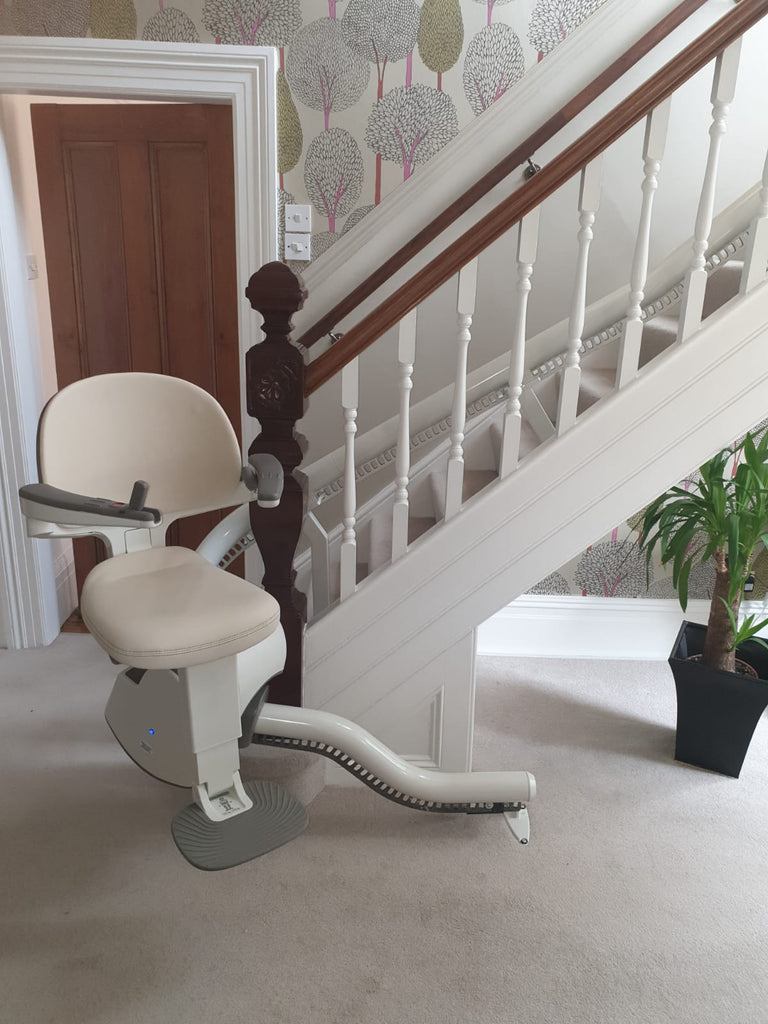 Fully installed and including our Full 2 year guarantee with option to extend this thereafter.
Another happy customer.
Other stairlift companies could not fit a lift, but due to our expertise of the stairlifts available, we are a whole of a market company, we knew the most suitable stairlift for this clients staircase.
We do not offer just 1 type of stairlift to suit (E.G local stairlift providers only offer Stannah or Handicare - we offer these brands also, as well as other quality brands including 'Access Flow' the lift shown)  our stairlift could fit as we have the knowledge and expertise within the stairlift market for over 30 years, we installed our New stairlift for our client, with no problems whatsoever, and no staircase amends or alterations required. We supply and fit all quality brands of stairlifts available on the market so we provide the right stairlift for the customer and their stairs/set-up.
Please contact us to arrange a free survey.